Delia Derbyshire Day has developed as a result of the Delia Derbyshire Archive being donated to The University of Manchester in 2007 by the composer and archivist of the BBC Radiophonic Workshop, Mark Ayres.
The archive has since expanded as more items have been acquired or donated to the John Rylands Library including Delia's schoolbooks/juvenile papers and donations of films with music composed by Delia.
Delia's archive is a treasure trove of electronic music heritage that can be a source of inspiration and education about the life and working process of a key figure in the development of electronic music in Britain as well as the history of electronic music in general.
The Delia Derbyshire Archive is housed at the John Rylands Research Institute and Library which is open to the public (you do not have to be attached to the University to become a reader and access the archive).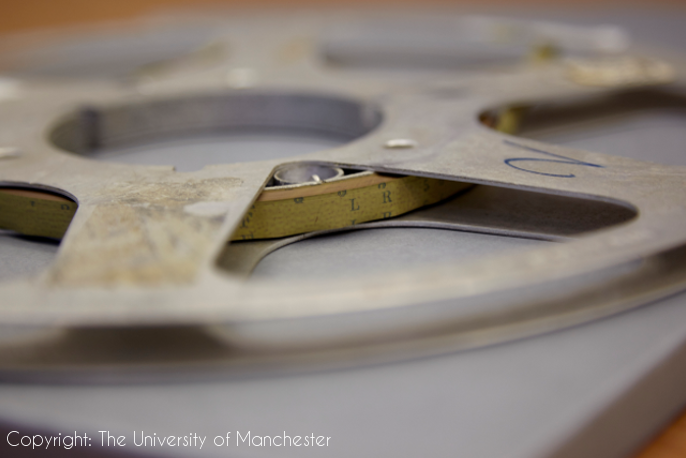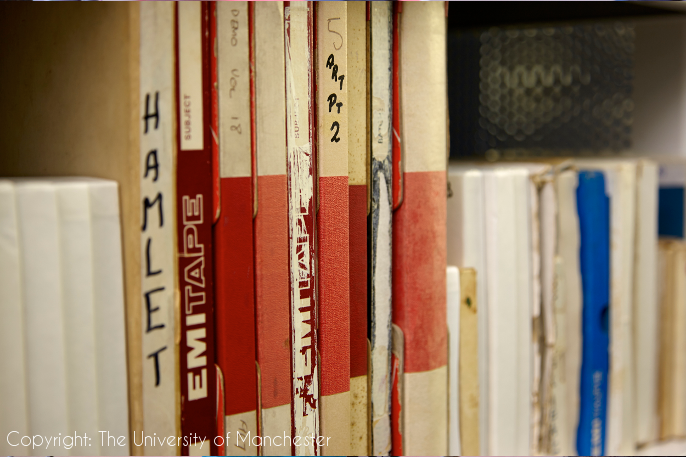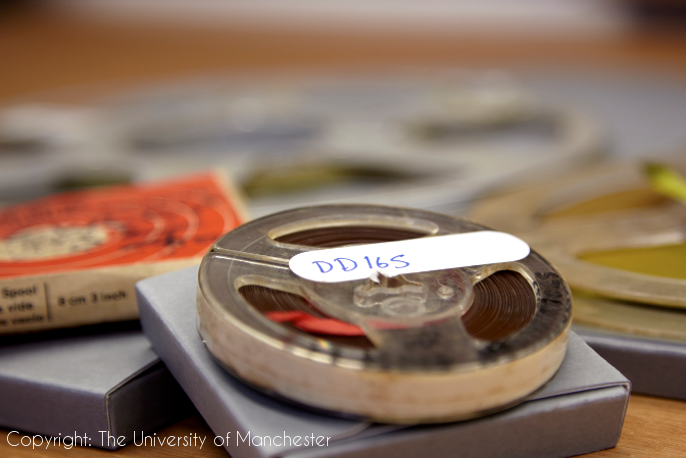 The archive contains 267 audio tapes that have been digitized and are available to listen to at the library, including make-up tapes (uncovering the process of how Delia made her music for productions such as Amor Dei and 'Blue Veils and Golden Sands') and recordings from radio and albums by the likes of Art Blakey, Karlheinz Stockhausen, Yusef Lateef and Can. The tapes are largely related to Derbyshire's freelance projects (including the 1967 RSC production of Macbeth and the first edition of the Brighton Festival) as most of her work for the BBC, such as Doctor Who, is kept in the BBC Archive Centre at Perivale. There are also film donations from Madelon Hooykaas, an audio interview with Delia from Jo Hutton and a 90 second demo cue for an unmade film from the early 1980s donated by the visual artist Elisabeth Kozmian.

The physical items include books (about music and electronic music), working notes, correspondence and letters referring to Delia's work, sound cue sheets, interview transcriptions and newspaper cuttings as well as childhood school notebooks and drawings.
For much more information about the Delia Derbyshire Archive here in Manchester, please proceed to the website of John Rylands Library.
The purpose of DD Day as an organisation is to unlock this heritage through the arts. We do this through our public events (see Events page), education work in schools and workshops for kids and adults (see Education page). Another significant strand of our work is to commission artists to produce and perform creative responses to Delia's archive, thereby reflecting on their own practice by exploring the work and working methods of one of the early producers of electronic music in the UK. Delia's archive consistently inspires new work and development opportunities for artists working in music, sound and the visual arts. Please visit our New Art page for more about this.