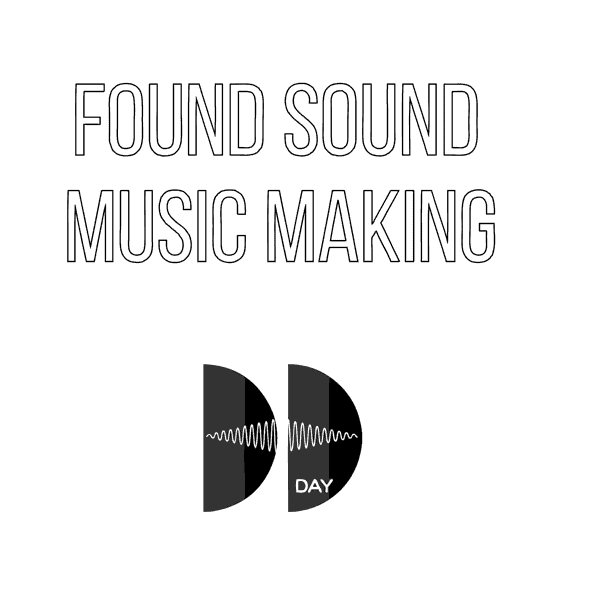 The new music from our Summer 2020 Found Sound music making project is ready to share!
With sounds such as Alice the chicken clucking away, that cheek popping sound using your finger, slo mo swifts, eggs being fried and whisked and so much more, we created 3 tracks with videos to brighten our perhaps more isolated lives of recent.
The Matthew Nicholls Foundation suggested and supported this small scale project with children, families and young people sending us sounds and videos. The found sound/sampling element of the music production approach we use is inspired by Delia Derbyshire and The BBC Radiophonic Workshop's musique concrete composition methods.
So, without further a do, here are the tracks!
Maybe you can see/hear your contribution?
First up is "Found Sound" by Ash Thorpe.
Ash is a young composer/producer/performer based in Manchester recently graduated from Spirit Studios.
Ash says: "It was an honour to be able to use all kinds of domestic sound contributions and to create something new from them, taking inspiration from the master – Delia Derbyshire. It's been an incredibly creative and fulfilling process to be a part of it all."
Video by Andrea Pazos.
The second of the 3 new tracks is "Connected" by Caro C.
Caro C is a composer/producer/performer and music teacher based in Manchester, UK and also the instigator of Delia Derbyshire Day.
Caro comments: "It was nourishing and so much fun to make this new sample-based electronica track inspired by all the amazing sounds and videos that people sent us. Both Delia and I love a wonky waltz, so we hope you enjoy the journey with Andrea's brilliant visuals. Please remember we are all connected, even in these more isolated times."
Video by Andrea Pazos.
The third of the 3 new tracks is "Home Life" by Mandy Wigby.
Mandy is a composer, producer and facilitator based in Manchester, UK. Mandy was a commissioned artist for DD Day in 2016 and also leads (electronic) music workshops for us.
Mandy comments: "It was a real treat to cook up this track with the wonderful found sounds sent in by people. Together we created a Delian inspired world of "Home Life", synchronised with Andrea's ingenious visuals."
Video by Andrea Pazos.
Please do share and get in touch if you would like us to do more projects like this.
Thank you to all who sent in sounds, words and videos we hope you enjoy seeing your creative responses as part of the pieces.
Thanks to the artists who worked hard to make the best work possible amidst an unsettling time. Thank you to the Matthew Nicholls Foundation for suggesting and supporting this small project with children. Thanks also to One Education Music for getting some teachers and students involved at such a challenging time. And thank you to Wormhole Records whose donation also helped make this project happen.
And of course, thanks finally to Delia herself for being so inspiring.