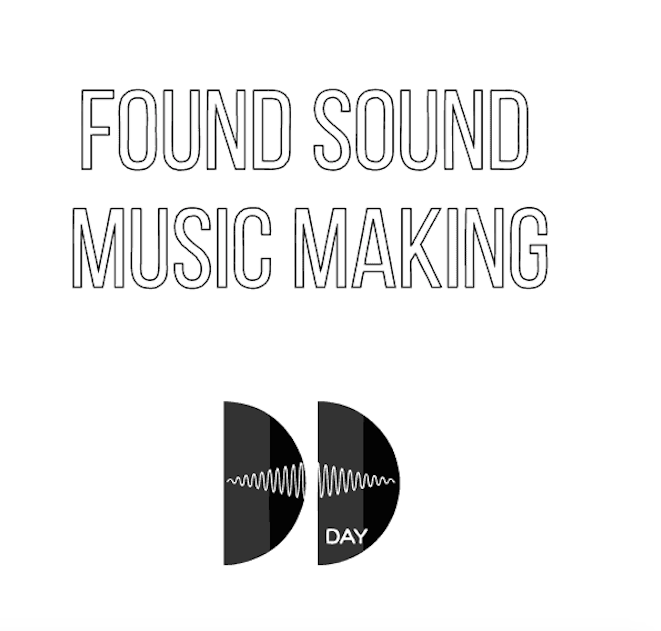 Welcome to #foundsoundfriday, a new online creative project that invites you to enjoy and share sounds made using everyday objects on a Friday, inspired by the music making techniques of Delia Derbyshire.

"My most beautiful sound at the time was a tatty green BBC lampshade…it had a beautiful ringing sound to it. I hit the lampshade, recorded that, and then faded it up into the ringing part without the percussive start." Delia Derbyshire
Delia and her friends at The BBC Radiophonic Workshop used found sounds to make their music. These are everyday objects that we turn into musical instruments.
This creative and resourceful method of making music is popular in our workshops and education work. In a found sound music making project we carried out earlier in 2020 we received such imaginative and unique contributions (click here to find out more about our Found Sound music making project 2020). These have in turn inspired us to set up #foundsoundfriday, a weekly posting of found sound videos, mainly single sounds and objects, periodically with a guest composer's donated music loop using the sounds you have heard previously.
Follow us on our social media channels to be inspired by #foundsoundfriday

Want to get involved with #foundsoundfriday?

Do you have a sound found around the home or in your everyday life that you love?
Want to share it with us?
Then, join the #foundsoundfriday campaign!
Post your video/sound directly to your social media channel, tag us and use the hashtag #foundsoundfriday and we will try to share every contribution.
Here's a short video, a quick guide to recording found sound samples around the home:
Contact Us
Get in touch if:
you have any questions or want help recording and sending your videos

if you want to send us your sound so it can be put into a piece of music
if you are a musician/composer and want to create a found sound loop or mini-track for us! (this is a voluntary unpaid project at the moment, no one is getting paid).