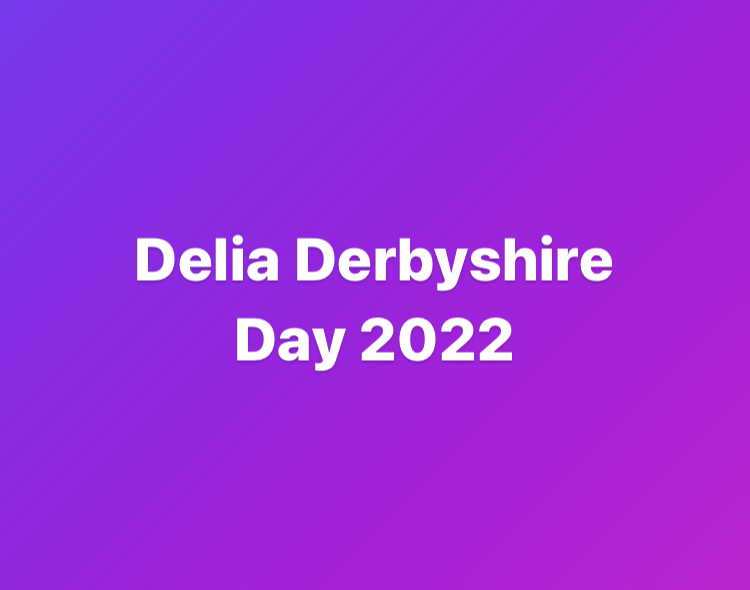 Wed 23 Nov 2022, online

DD Day 2022 will be an online (and no budget!) happening.  As momentum builds each year internationally on this day, we invite you to share your inspiration and appreciation.
We will also share some Delia-n related news and introduce our new DD Day trustee.
Join the social media frenzy if that's your thing.
We look forward to seeing what people share and how they celebrate DD Day this year – it's pretty much out of our hands now which is great!
Maybe you would like to honour Delia and her legacy by sharing stuff. Here's some ideas to help ignite your imagination:
Music – your favourite piece by Delia and maybe your own music inspired by Delia, – no direct sampling or copyright violations please.
Visual art inspired by Delia or maybe of Delia
Quotes by Delia you find inspiring
Anecdotes about how Delia has inspired you
Favourite found sounds – Delia worked a lot with found sounds (everyday sounds and objects)
Wear your DD Day T shirt or share a photo of your DD Day shop items in action on DD Day 2022?
If you're able to, you could donate to DD Day so we can keep designing and delivering empowering electronic music education work.