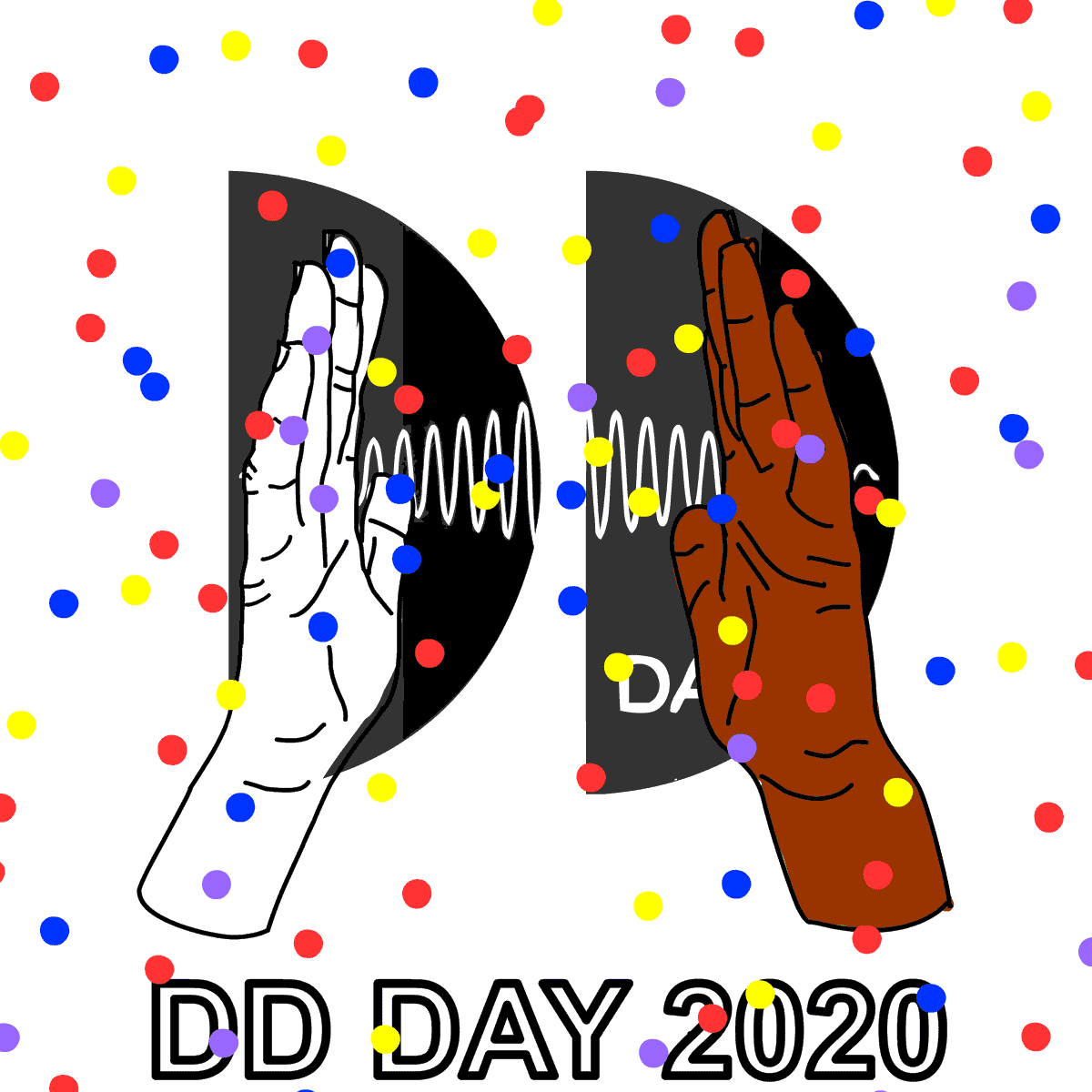 Welcome to our feast of online content prepared for you for Delia Derbyshire Day 2020, which has now been fixed in the cultural calendar as 23 NOVEMBER. 23 November also happens to be the date Delia's revolutionary realisation of Ron Grainer's Dr Who theme first beamed into British living rooms (in 1963).
DD Day instigator and project Manager Caro C:
"Delia consistently inspires, so we hope you will join us to honour and amplify this key figure in the development of electronic music in the UK and the exciting new art she has inspired. We also hope you will, in turn, be inspired and creatively stimulated, especially at this time."
We are a growing organisation with no core funding so if you are able to, you can support our work via our donations page and get your own Delia-n merchandise from our shop.
PREMIERE OF "IN THE FOOTSTEPS OF LI-YUAN CHIA AND DELIA DERBYSHIRE" BY MADELON HOOYKAAS

We're sorry, but this work is no longer available to view online. It premiered on our youtube channel for one week only (23-30 NOVEMBER 2020). There is a 1 minute extract at the beginning of Madelon's interview below, with David Butler.
A VIDEO INTERVIEW WITH MADELON HOOYKAAS

David Butler catches up with Madelon Hooykaas, artist and video art pioneer who knew and worked with Delia in the 1970's. Madelon tells us about her new short art film "In the Footsteps of Li-Yuan Chia and Delia Derbyshire", working with Delia and what projects she is working on now. "In the Footsteps of Li-Yuan Chia and Delia Derbyshire" will premiere on our youtube channel for one week only (23-30 NOVEMBER 2020)!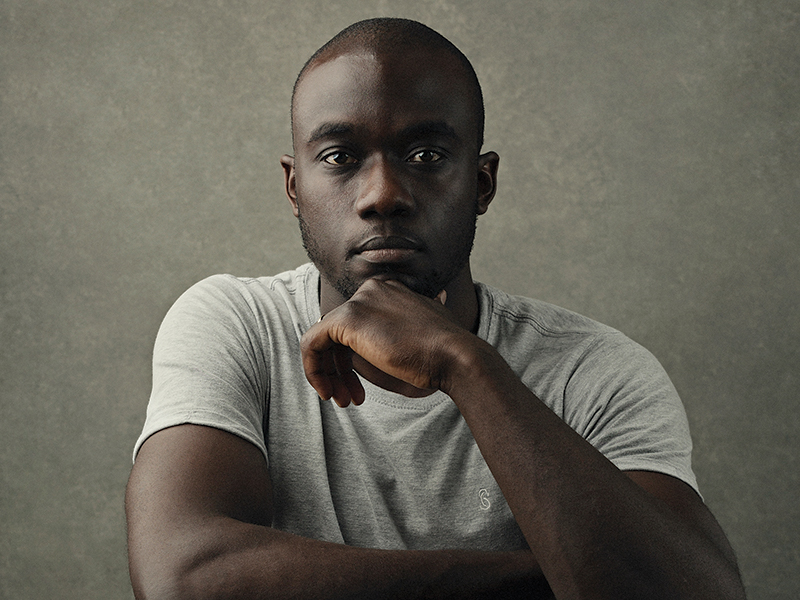 AN AUDIO INTERVIEW WITH SEGUN AKINOLA

Our chair of trustees and researcher David Butler interviews the present Dr Who composer, Segun Akinola, about how he made his epic rendition of the Dr Who theme which honours Delia's version.
Segun Akinola is creating some of the most exciting and distinctive scores in contemporary British film and television. He came to prominence as a composer in 2016 with his music for David Olusoga's acclaimed documentary series Black and British: A Forgotten History. The following year he had received a BAFTA Breakthrough Brit award and in 2018 he took over the scoring duties on Doctor Who, taking over from Murray Gold who had scored the show since its return in 2005.
Segun has scored the entire Jodie Whittaker era of the Thirteenth Doctor thus far, bringing a fresh approach to the programme's music that incorporates diverse musical cultures and traditions, including orchestral writing and a love of sonic invention, drawing on the legacy of the Radiophonic Workshop and their experimental principles of musique concrète as well as an extensive use of character themes.
One of Segun's most notable decisions has been to use elements of Delia Derbyshire's original realisation of the Doctor Who theme tune (provided by DD Day trustee Mark Ayres) in his version of the theme for the Jodie Whittaker era, ensuring that Delia's iconic sounds continue to be audible in the show but transformed into new configurations in the spirit of Delia's own approach to working with pre-existing sounds and music.
In this 40 minute extract from a two hour interview with David Butler, Segun discusses his approach to the music of Doctor Who, the new version of the theme tune as well as the influences on his compositional style, including Delia Derbyshire and the Radiophonic Workshop.
The interview took place on Thursday 26 March via Zoom, just as the first UK COVID lockdown had got underway. Segun was in the process of finalising some of the material related to the Silva Screen album release of his music for Jodie Whittaker's second series as the Doctor, and the interview began with Segun discussing the response of the show's fans to his approach to the music of Doctor Who after twelve years of Murray Gold as the programme's composer.
A VIDEO INTERVIEW WITH CAROLINE CATZ AND COSEY FANNI TUTTI

Caro C had a right good chat with Caroline Catz (actor/director) and Cosey Fanni Tutti (musician/composer) about their new feature film "Delia Derbyshire: The Myths and Legendary Tapes" which premiered at London Film Festival in October 2020.
They talked about Caroline's approach and the process of making the film about Delia, not intended as a standard biopic. Cosey talked about making the music and her connections with Delia.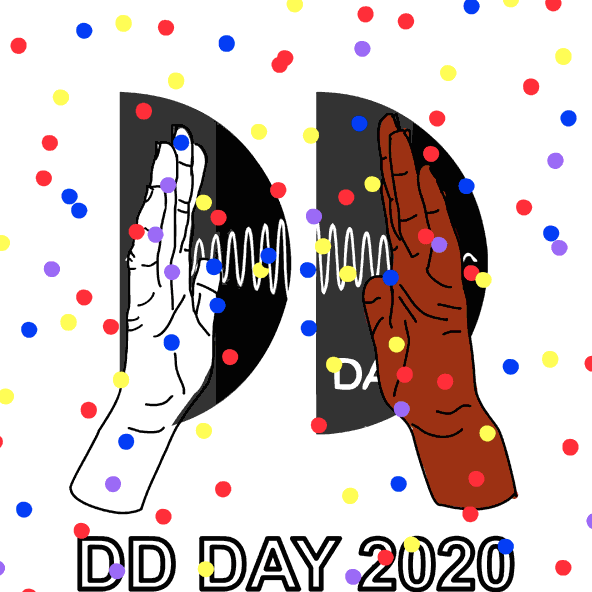 We launched a survey asking: What do you want us to do in the next year or so? Thank you for sharing your views, your thoughts and Delia-n ideas.
There were also 2 lucky winners of a DD Day mug!
REVIEW OF OUR EDUCATION WORK 2020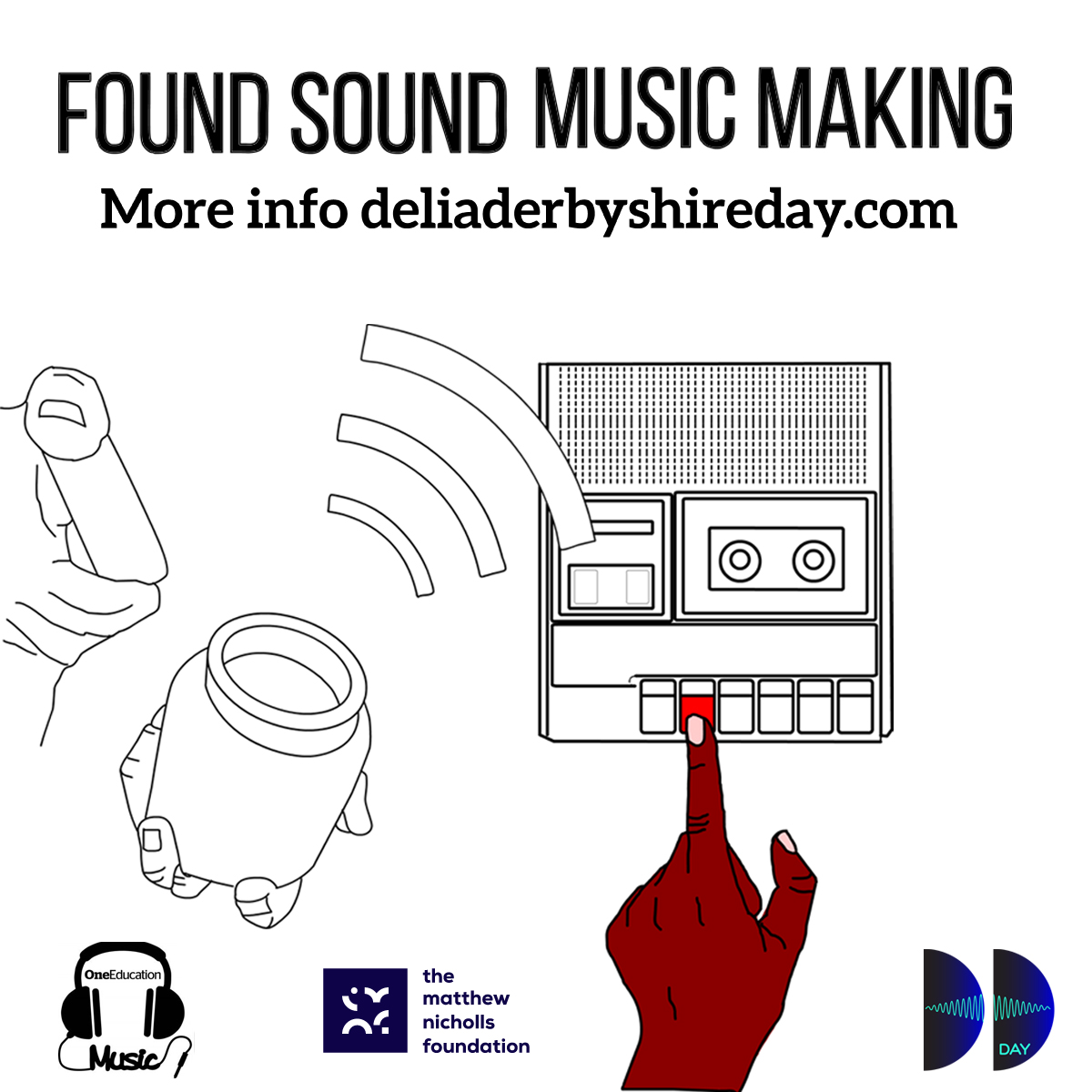 ONLINE FOUND SOUNDS PROJECT

Earlier this year, The Matthew Nicholls Foundation asked us if we might like to do a fun music project using found sounds seeing as though most of us were having to stay at home more. We received over 60 found sounds and made 3 tracks with them. One of the composer/producers Ashley Thorpe tells about his experience of making his quirky track called "Found Sound".
Paying homage to Delia's sense of discovery by Ashley Thorpe

The lockdown period was so awful and isolating for many of us that it was great to be able to engage in something creative and collaborative. Even though the kids involved were at home they managed to use the limitations of their domestic surroundings to give us such unique sounds to work with, and with so much enthusiasm!
The most exciting thing about this project was that I had no idea what sounds were going to come in for us. I love creating music in a variety of genres so I decided I'd let the sounds I was given dictate the direction of the music I made. When the sounds came through, we were able to listen through them all and decide which we were particularly interested in using.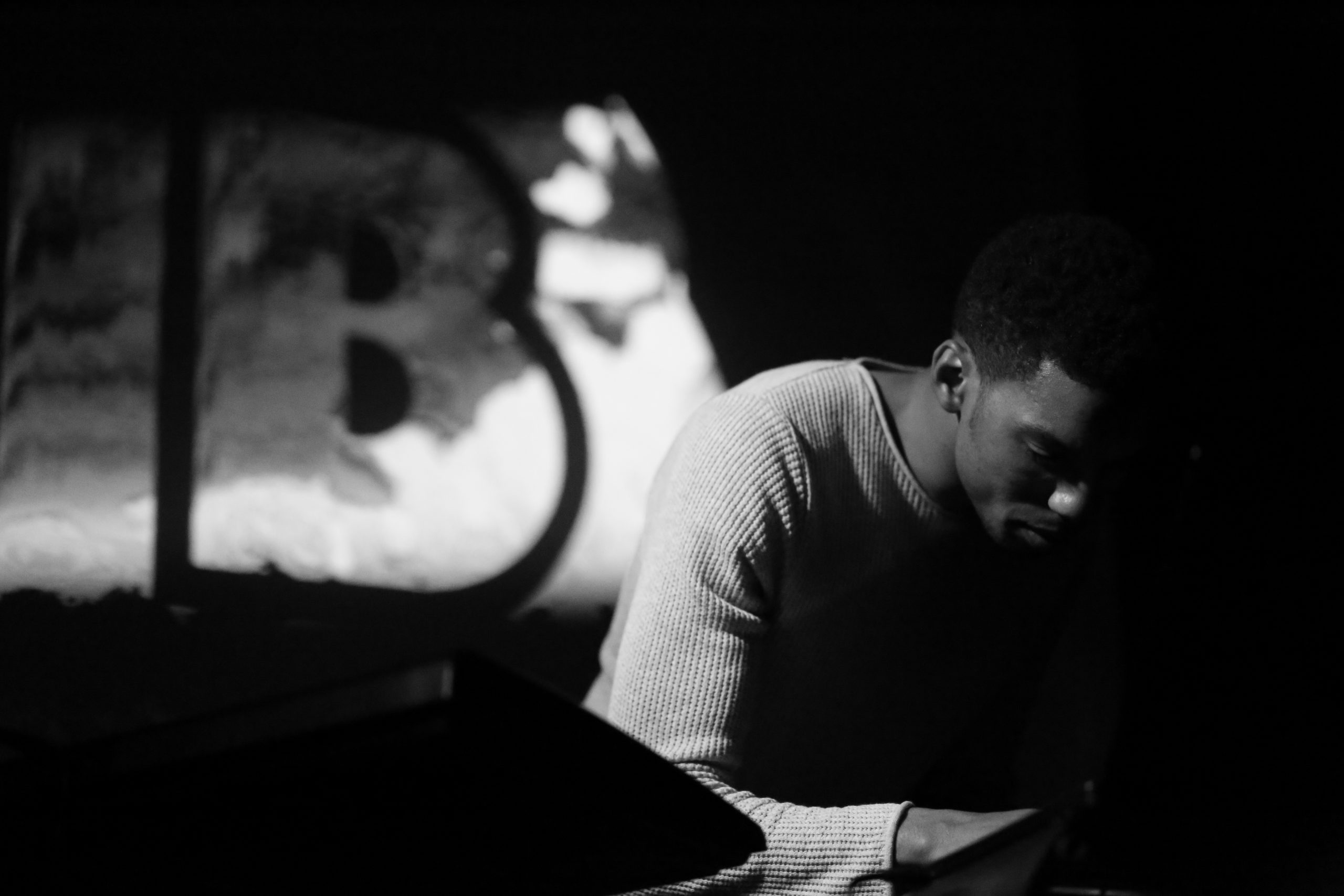 Delia was such a creative force for manipulating all kinds of sounds that there really is no comparison. In the era that she was pioneering techniques, using tape and electronic generators, it was much more painstaking than it is now – but I'd like to think it's no less satisfying today. I decided I wasn't going to try and emulate the qualities of her sound but rather pay homage to her sense of discovery and creativity. So I made use of pitch shifting, time stretching, used a lot of percussive rhythms from the sounds I was assigned, among other playful techniques.
I was so eager to use the time stuck at home, social distancing, to be consistently creative and this project allowed me to do that, and then some!
Breezewax (Ashley Thorpe) is a Manchester-based producer and musician with multi-genre influences. He typically uses a mix of samples, live instruments and electronic soundscapes to create laid back, beat-driven music straddling between hip hop, jazz, chillout, electronica and downtempo.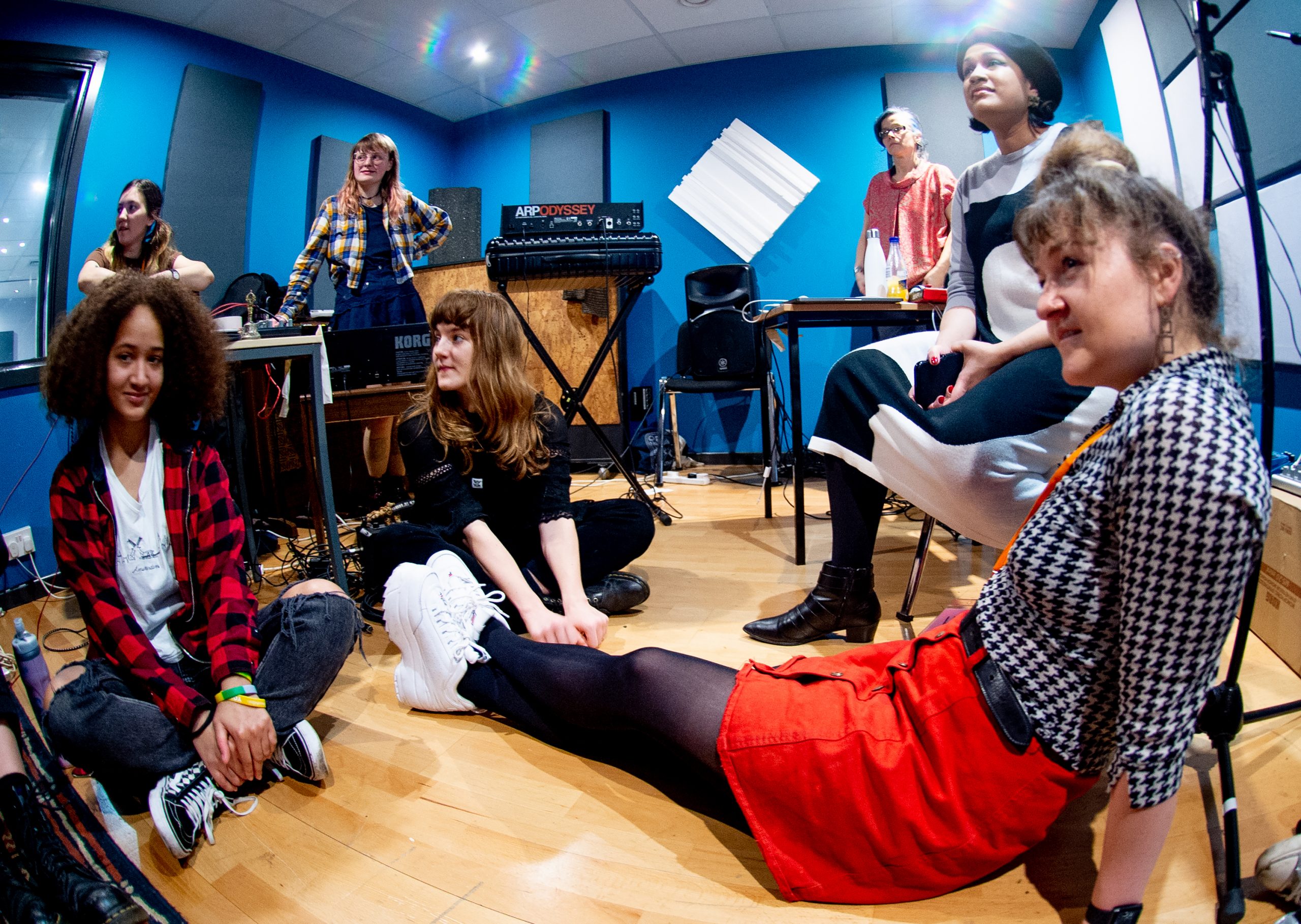 BOTH SIDES NOW ELECTRIC STORM RESIDENCY

In January 2020, we carried out an "Electric Storm" creative residency in Manchester, UK, in partnership with Brighter Sound, hosted and supported by Spirit Studios. 14 dedicated younger musicians and visual artists worked together to create a bold new audio-visual performance – their own collective electric storm inspired by Delia Derbyshire and the seminal "Electric Storm" album by White Noise. The ensemble was then invited to perform at Leeds Conservatoire in March 2020, just before we all went into quarantine. Musicians Serenity Moon and IORA share their reflections on the experience.

Looking at electronic music through a completely different lens by Serenity Moon

Over the course of the residency I learned so much more than I thought I would. I was vaguely familiar with Delia Derbyshire as a fan of Dr Who, however I never listened to the album "An Electric Storm" and had no idea what a pioneer she was within electronic music. After spending a week learning about her I felt really inspired to be more open to more experimental and electronic sounds within my own work, such as using found sounds.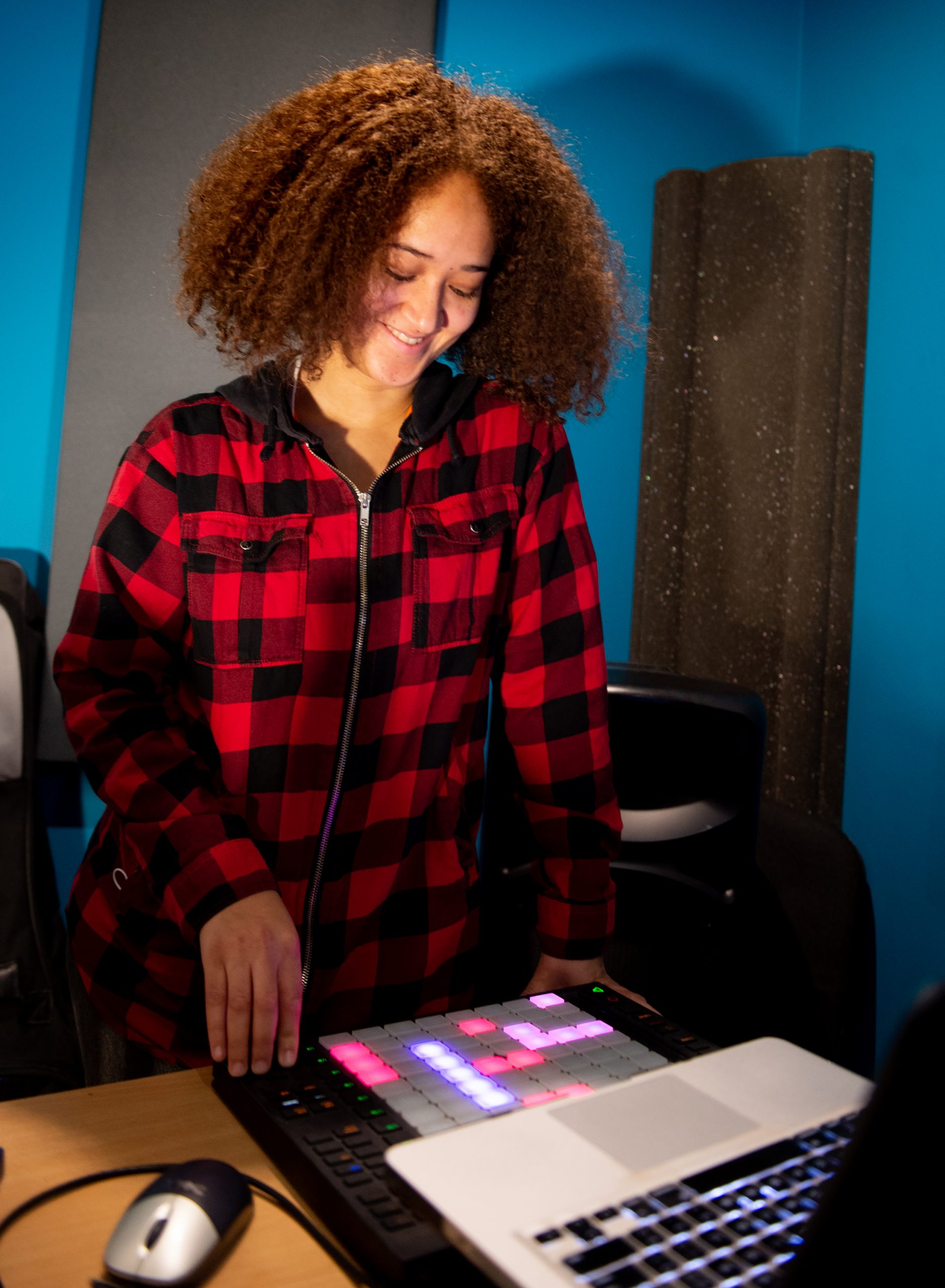 Furthermore, I found that working so intensely with fellow creatives to make something inspired by music that I was fairly new to really allowed me to get out of my comfort zone and try out lots of things that I wouldn't normally have had the opportunity to try, like using Ableton (sotfware) and the Ableton Push (controller). I also really enjoyed getting to meet a group of incredible artists that I now consider friends, and future collaborators.
I now look at electronic music through a completely different lens as it gave me so much freedom to just create as opposed to trying to make music that fits a traditional mold.
Serenity Moon is a Dark Folk Pop songwriter, guitarist and vocalist based in Leeds.
Electronically jamming by IORA

My key memory from the whole experience was getting to perform with everyone at Leeds College of music/Conservatoire. It was a few weeks after the residency itself and we came back together for one day to rehearse and then perform. It was great to reconnect with the group and to revisit the piece we had created as a collective. For me, it was even better the second time! 
I learnt how important it is to collaborate – it can really open doors to new musical creations and outlooks. I really liked electronically jamming with everyone, it was special and not something as an individual producer I get to do as much as I would like. It felt nice listening and responding through music, experimenting and being playful. I wish we had more time as there were many avenues we couldn't explore due to time pressures and wanting to be ready to share something by the Friday of the residency week.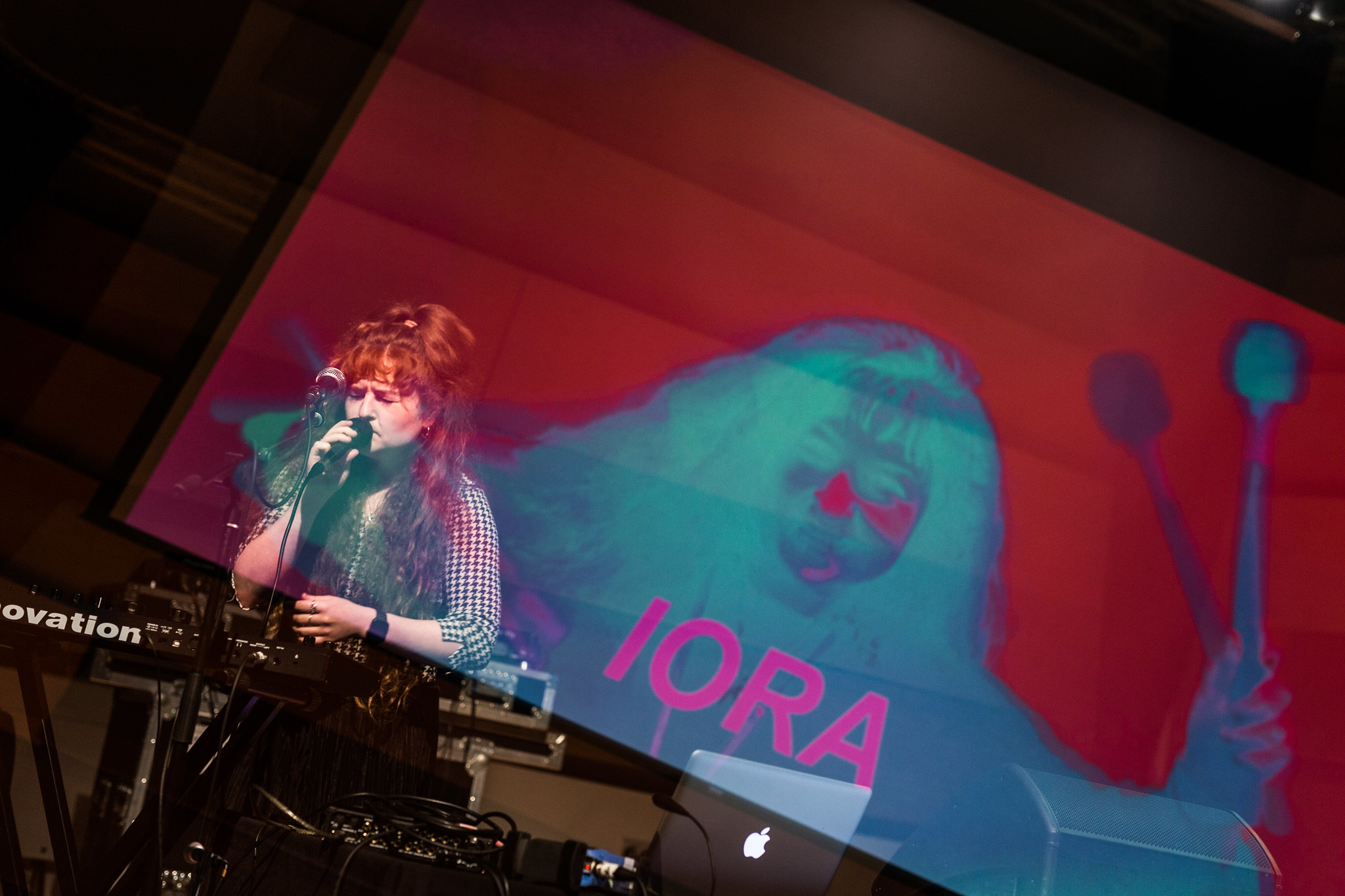 It was great to get to celebrate Delia, an inspiration to many and especially to our group. Delia paved the way for us as female creatives and producers to push to be pioneering in our own fields, even in the face of adversity.  I gained both friends and a network of industry connections. With each member of the group bringing their own approach and speciality, it was excellent to share ideas and learn from one another, to grow as individuals and as a collective.
I enjoyed working as a group to sculpt the ebb and flow of our final performance. It had softer moments of single voices, instruments, sounds and samples to my favourite moment of all us singing 'Delia' together. A feeling I won't forget!
IORA is a Manchester based singer-songwriter and producer making alternative electronica. 
THANK YOU FOR ATTENDING DD DAY 2020

WE HOPE YOU ENJOYED IT!