Welcome to our Delia Derbyshire Day 2021 programme of activities. Supported by Arts Council England and The Granada Foundation we are doing our best to provide education and inspiration with the theme of imagination.

DD Day instigator and project manager Caro C:
"Delia consistently inspires, so we hope we can continue to empower and enchant with our work. Our activities this year reflect responses from a survey we put out on DD Day 2020 so we hope you enjoy our Covid creative response."
DD Day chair of trustees and researcher David Butler:
"One of the most inspirational qualities of Delia Derbyshire's creativity was its gift to the imagination, encouraging us to think about the possibilities of everyday objects and sounds to be transformed into music, and listen with wonder to the world around us.  Delia Derbyshire Day 2021 runs with that spirit through a range of activities and opportunities that we hope will help to nurture and spark the imagination at a time when that has been dearly needed, with so many restrictions in our lives and access to creative opportunities in the arts at risk."
SUMMARY OF DD DAY 2021 ACTIVITIES

4 new artist commissions (2 music, 2 visual/digital media) to produce 2 new AV works. North West England based artists Suzy Mangion (music), Katie Mason (visual), Madeline Hall (music/sound) and Lacey Liang (visual/3D design) have been selected by our trustees after a public call. The artists will create new work responding to the work and archive of Delia Derbyshire as well as the theme of "imagination" to be premiered at DD Day 2021 on 23 November. More info coming soon…

  5 free masterclasses, online with live Q&A. On the first Wednesday of every month from July to November, 7.30-9pm BST. With a series of artists and Delia experts we want to impart inspiration, knowledge, creativity and technical skills. Places limited to 100. Also supported by Sound On Sound magazine.

Masterclasses schedule:
Session 1 – Wed 7 July – artists creating new work from Delia's archive: Caro C & Emma Margetson
Session 2 – Wed 4 August – DD Day trustees takeover with David Butler, Mark Ayres & Jenna Ashton
Session 3 – Wed 1 Sept – Award-winning composer Nainita Desai – ALMOST FULL
Session 4 – Wed 6 Oct – Award-winning music producer & tape composer Marta Salogni – FULL
Session 5 – Wed 3 Nov – DD Day 2021 commissioned artists – ALMOST FULL
CLICK HERE FOR MORE INFO and TO BOOK YOUR PLACE on our DD Day 2021 masterclass series
Pilot online electronic music courses for ages 16+. In our 2020 survey, more than 50% requested online workshops at beginner and more experienced levels. We will pilot a model with 1/4 course places are free via accessible bursary application (email, video).Workshops will take place in September (3 evening sessions over 3 weeks for beginners) and October (3 evening sessions over 3 weeks for experienced DAW users). 

ALL COURSES ARE NOW FULL – PLEASE JOIN OUR MAILING LIST TO HEAR ABOUT FUTURE COURSES
We will expand our education work, creating pandemic proof video resources for primary schools whilst carrying out creative consultation with younger artists we have already worked with to hear from them what they want us to do in the future.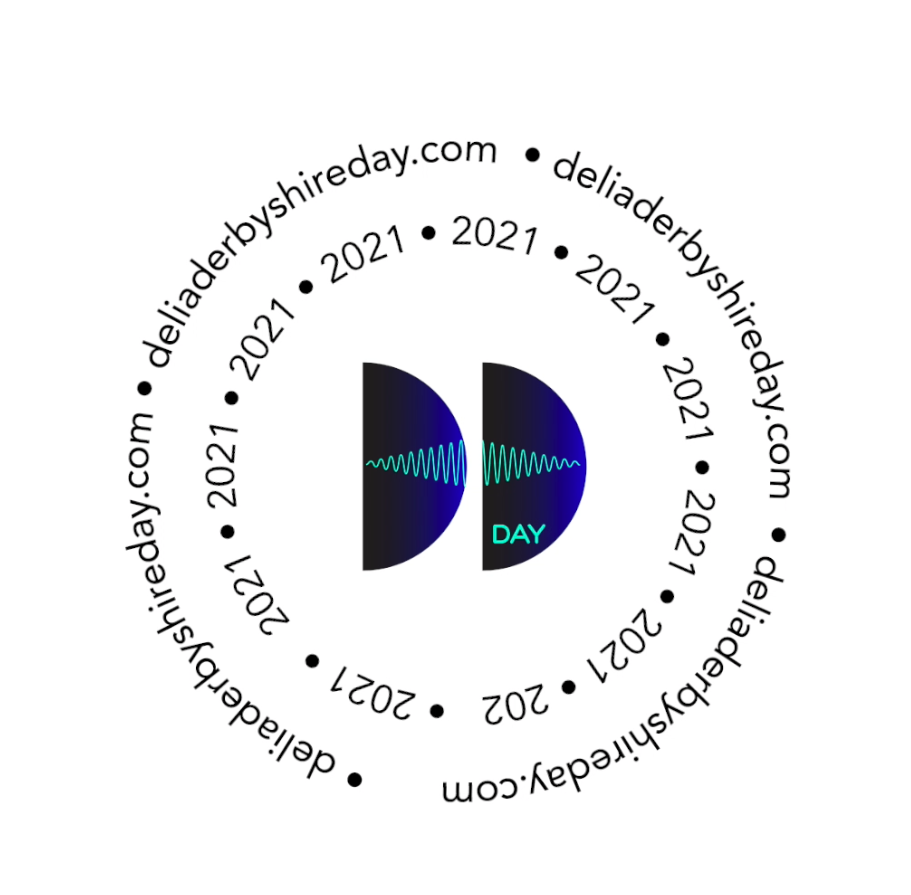 DD Day 2021, 23 NOV, online, worldwide

We have decided to play it safe and plan for another online edition of DD Day again this year. We will present the premiere of the new artist commissions and cook up a feast of online Delian content to inspire, educate and entertain.
Some in-person events may take place, subject to Covid restrictions and guidelines.
We have come up with the theme of "imagination" for this year's programme. Like Delia and her The BBC Radiophonic Workshop colleagues we want to look beyond limitations. We love Delia's colleague Dick Mills' description that "necessity is the mother of invention." The early electronic music pioneers and tape composers had to be creative with both ideas and the limited technology available to them. Much of Delia's work was ahead of its time, so her creative imagination is being recognised here too.
We think there may be links here with the restrictions and barriers we may have all experienced over the last year or so. We therefore look forward to opening up the possibilities through our DD Day 2021 activities.
JOIN OUR MAILING LIST AND SOCIAL MEDIA CHANNELS TO GET ON BOARD THE DD DAY 2021 TRAIN!
We are a growing organisation with no core funding so if you are able to, you can support our work via our donations page and get your own Delia-n merchandise from our shop.